行业资讯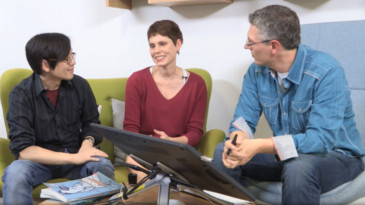 We have some exciting news to share!
Watch the recording of our live announcement, where we revealed our acquisition of Made With Mischief - founded by Sarah Frisken.
Meet Mischief's creator. See how artists use Mischief. Get inspired to get up to your own mischief!
What is Mischief?
Inspired by a consulting project she did with Disney Animation, Sarah created Mischief, a fun, easy-to-use pen-based sketching application for Mac and Windows. With its infinite canvas and infinite zoom, Mischief blends sophisticated underlying technology with an elegant, clean interface to create an experience like no other.
If you're a creative person, we bet you'll love Mischief. So why not head over to the Mischief website? For just $25, you can be up and running (well...drawing) on your very own infinite canvas.
Keep up with even more Mischief on their Facebook and Twitter and let us know what you think using, #madewithmischief.